Changelog
We're always hard at work improving Happi, check back here to find out what's new.
October 7, 2021
Onboarding is much easier!
To accomplish this we now provide teams with a yourname@prioritysupport.net email address on signup. This means it's no longer necessary to connect up your own custom email with forwarding (but still fully supported).
Minor changes and improvements
You can now search messages and customers to easily find what you're looking for.
New accounts now receive a series of 'Getting started' emails through to their Happi email account after signup.
You now need to confirm your email address when signing up.
You can now message our new support email support@happi.team with any questions or feedback
Happi logo now displaying correctly in hey.com email client.
Better display of HTML-only emails in messages.
August 25, 2021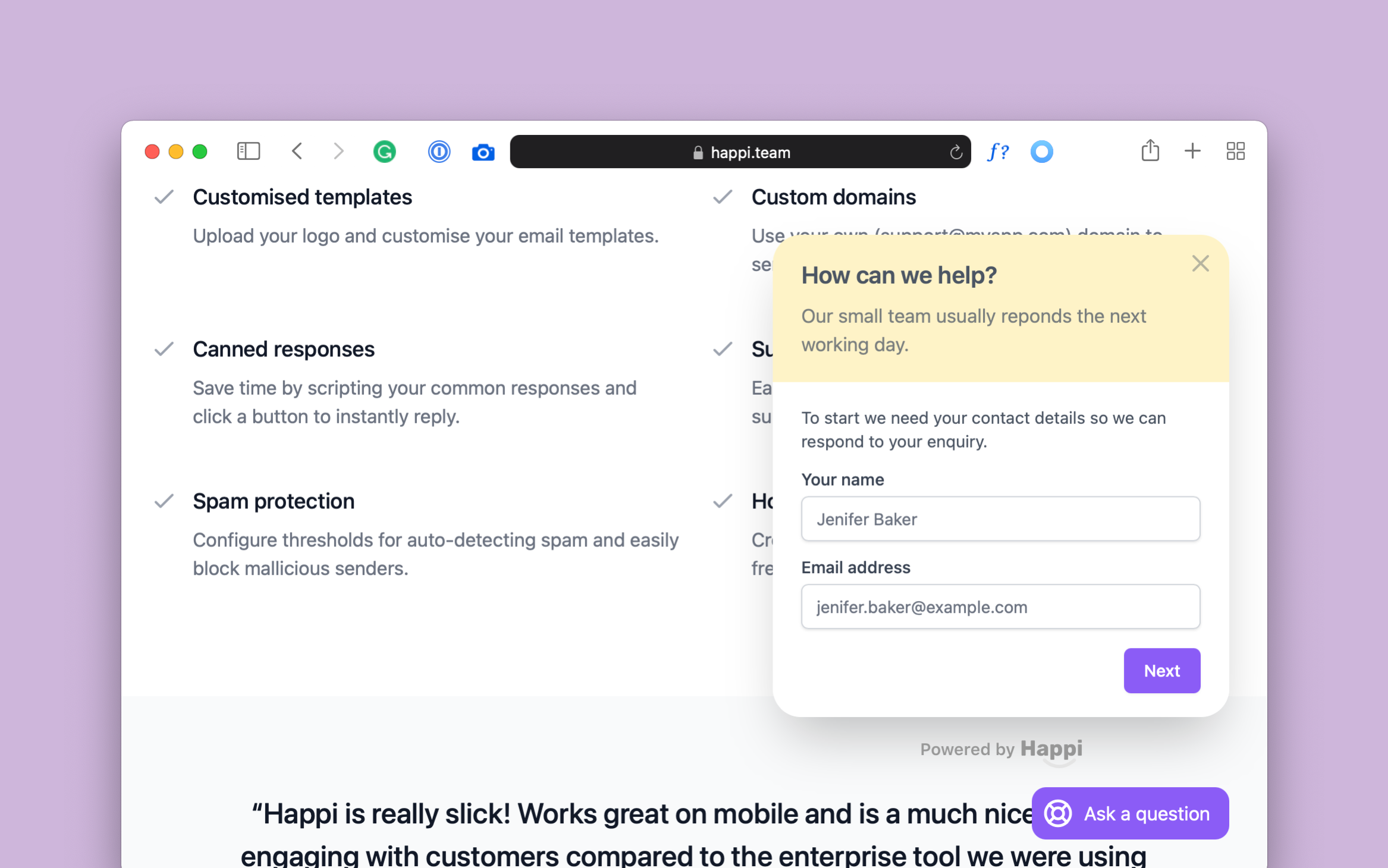 Support Widget public release (v0.1.3)
You can now embed Happi directly into your website or webapp, to make it even easier for people to reach out for support or feedback. You can find out more info on how to use it in our help center.
Signups now open 🎉
We've reached the end of our closed launch and I'm feeling confident the current version of Happi is ready for public release. Anybody can create an account and simplify their customer support.